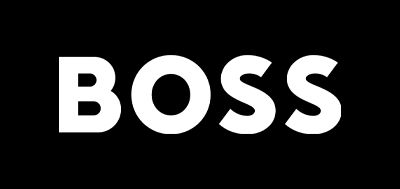 DESIGNER SNEAKERS FOR MEN CREATE CASUAL ATHLEISURE LOOKS
HUGO and BOSS designer sneakers for men create a link between premium styling and the current streetwear trend. If you are eager to make your casual looks more athleisure-inspired, then a pair of classic tennis shoes are great way to enhance your look. You can elevate a basic pair of jeans and plain T-shirt into something more unique with the right accessories and shoes. Pick a pair of sneakers that compiements your style with ease. You can choose from athletic running-inspired shoes to more laid-back skate styles. Why not pick both options to give your wardrobe a good update and more variety? Sneakers are the answer to keeping your look cool and approachable season after season.
MEN'S SNEAKERS ENHANCE YOUR STREETWEAR STYLE
Streetwear continues to reign as the top trend, and retro leather men's sneakers are a great way to show off your own personal style. Your sneakers can be worn with a suit for a casual look at the office. They can also be worn with chinos and a leather jacket for a more preppy look. Mix and match your sneakers with all of your outfits to create a cohesive and laid-back feel every time you leave the house. One of the best pairing you can have is leather men's sneakers that are durable and comfortable and can be used for sports, travel, work or weekend wear. You need several pairs to complete your closet, and a pair of high-top men's sneakers is a great pair to start off your collection. These can be found in all colors and fabrics from rich brown leather to knitted mesh fabric. High-tops are great because they look cool with shorts as well as blazers. Sneakers are an investment in today's current sartorial climate, and you do not want to miss out on all the sneakers HUGO and BOSS have to offer. Retro sneakers are everywhere this season, with fresh styles taking direction from the classic tennis shoe, all-American low-top sneakers and modish color blocking. There's also ample room in any collection for men's sneakers that have upped their game to rival the more polished formal shoe styles. High-frequency seamless construction, leather outsoles, sleek zips and precise perforations walk the line between formal and casual with an impeccable flair. But it is not just down to aesthetics: busy professionals are turning to high-top and low-top trainers more regularly for guaranteed comfort on long working days. Look carefully at the fit, width, cushioning and sole construction of each design to find the right option for you. Choose from a vast selection of men's sneakers with leather lining for breathable comfort, natural rubber soles for optimum spring in every step, and waterproof uppers to keep feet dry, whatever the weather. When it comes to securing sneaker-focused ensembles, play off the laid-back, sporty vibe of sneakers with crisp tailoring, modern trench coats and pressed chinos for an effortless look that transitions from work to weekend with ease.